Q: How will my data be used after I take the bonefish survey?
A: Data collected in this survey will never be reported individually and no fishing locations will be revealed. Data from this survey will only be reported in aggregate form ( all survey responses together). These data will not be used to make decisions on fishing restrictions & regulations. 
Q: Will my fishing locations be released to the public?
A: CAST strives to create and maintain positive relationships with the angler community. Part of this process is to ensure confidentiality of fishing locations. To do this any fishing location data submitted will be recorded and reported on a zone scale as pictured below. Any and all data will be combined before being reported so as to not disclose individual responses.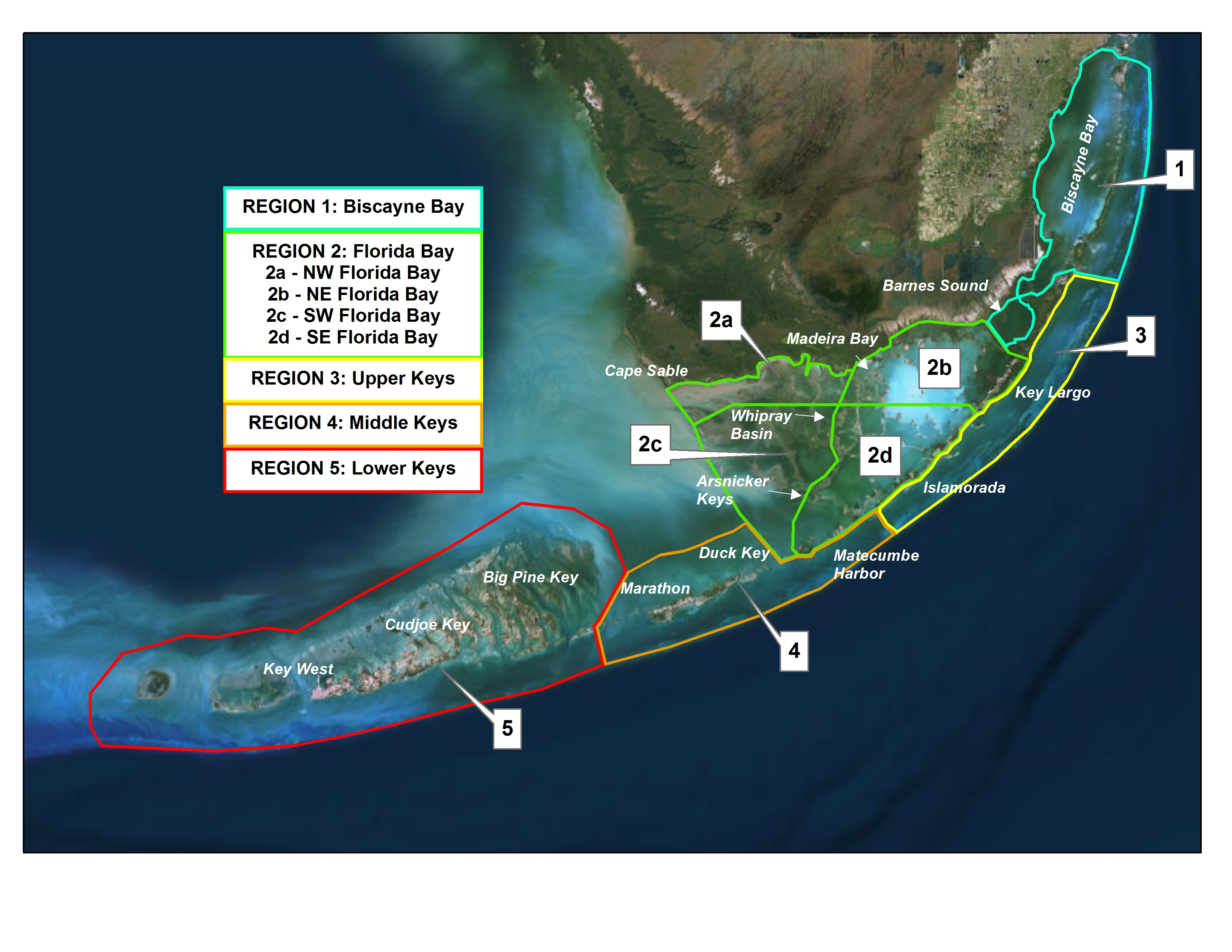 Q: What if I don't fish the study area or species regularly?
A: That's okay! Whether you find yourself fishing every weekend or once a year, you are eligible to participate. Knowledge can be gained from every angling trip. Whether you are an angler with 40 years of experience or an angler of only 5 years experience, your participation is important.
Q: I am not a south Florida resident, can I still participate in the bonefish survey?
A: Yes, we are interested in anglers who have any kind of experience fishing for bonefish in south Florida, whether they are residents or not.